Vortex effects
What is the Vortex effect?
What is the Vortex effect?
Spiral rotational movements, Based on Shauberger's theory.
From the center point, the energy flows the energy accelerates, integrates, and merges to from a natural structure.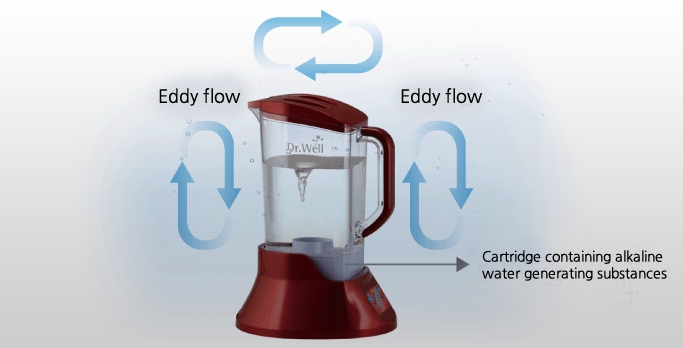 Dr.Well
With the Vortex effect that water is rotated by strong magnetic field energy delivered to the rotor, Dr.Well produces water rich in dissolved oxygen and active hydrogen by the reaction with natural mineral alkalinity generating substances, and it is a device to make living energy and natural mineral alkaline water beneficial for the human body as a uniform hexagonal structure is formed by magnetic fields.